By Keshia McEntire
In our increasingly on-demand world, people have grown weary of the endless commercials, chatter and repetitive playlists overtaking many radio stations. Listeners who want content that is both instant and relevant to their interests would do well to look into podcasts as an alternative entertainment option.
Podcasts are digital audio files that can be listened to online or downloaded onto computers or mobile devices. They are typically 30-45 minutes long and target small, niche audiences. Topics range from what may sound like a typical morning radio show to more bizarre experimental ventures. Here in Indiana, there are many individuals creating unique content. Here are six up-and-coming podcasts to check out.
We Here Now
Is emotional cheating as bad as physical cheating? Why are millennials leaving the church? We Here Now podcast offers a comedic take on real issues from the perspective of four Black men by the names of Vincent Ash, Jerry Starks, Gary Austin and Joe Harris. Ash says the podcast was inspired by various topics the men were discussing in a group text message. Their goal is to give honest advice from the perspective of married, Black, Christian men. "We all have different viewpoints, some conservative and some liberal, and we like to discuss topics such as sports, politics, pop culture, religion, relationships and music," said Ash. For more information, visit soundcloud.com and search "We Here Now Podcast" or visit facebook.com/weherenowPodcast.
The Downtown Writers Jam
Individuals who love the written word and want to stay in the know regarding the local literary scene should listen to the Downtown Writers Jam podcast. In each episode of this podcast, novelists, playwrights and other Hoosier storytellers discuss what drives them to create. This podcast is an extension of The Geeky Press, a collection of writers who facilitate and take part in readings, retreats and other events. To learn more, visit thegeekypress.com.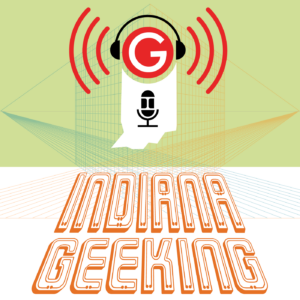 Indiana Geeking
The Indiana Geeking podcast examines everything a nerd needs to know from a local perspective. This podcast has been active since 2015 and has something for the fan in everyone. Learn how to survive conventions, catch up on the latest news regarding television shows and discover new gaming tips. This podcast is run by Anthony Troxell, who also has an accompanying blog titled Geeking in Indiana. Troxell says his goal moving forward is to "put a spotlight on what makes the Hoosier state a great, geeky part of the country by featuring local game creators, comic artists, writers, cosplayers and more." Listen in at indianageeking.podbean.com.
Indy In Tune
Get your fix of the local music scene by checking out Indy In Tune podcast. This podcast features interviews with musicians from across Indiana from a variety of genres including rock, jazz, soul, folk and metal. Indy In Tune podcast is part of a fan-run collection initiated by Darrin Snider that includes a website, radio show and blog. He feels that local is his genre, and he wants to feature the diversity of music our state has to offer. Snider says half of his guests are bands that he sees playing around town, while the other half are bands that email him links to their music and ask if they can come on the podcast. Snider wants to develop a team for the podcast. "I've expanded Indy In Tune to include a 24-7 streaming radio station and started a couple of other podcasts. I don't want to let the original show go, so I feel like finding a host or team to hand things off to will start to become a priority in the next year or so," he said. Discover new music at indyintune.com/podcast.
Muslim Voices/Crash Course in Islam
Indiana University's Voices and Visions Project has created two podcasts that aim to demonstrate the diversity of the Islamic world by sharing information about the lives and beliefs of Muslims. Topics of discussion on the Muslim Voices podcast are aimed at people who practice the Muslim faith and include championing "Moderate Islam" and the role of women in Islam. Crash Course in Islam is targeted toward people who want to learn more about the Muslim faith. Topics of discussion include The Nation of Islam and whether or not Muslims can work on Fridays. For more information, visit muslimvoices.org/podcasts.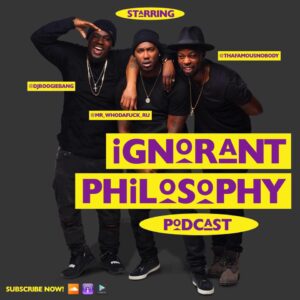 Ignorant Philosophy
As young African-Americans living and working in the Midwest, the crew of Ignorant Philosophy considers recording their podcast a type of therapy. The Ignorant Philosophy crew meets up at least once a week to chat about life, pop culture, dating and everything in between. No topic is off limits for these four friends, and listener discretion is advised. Listen in at soundcloud.com/ignorantphil.