By Victoria T. Davis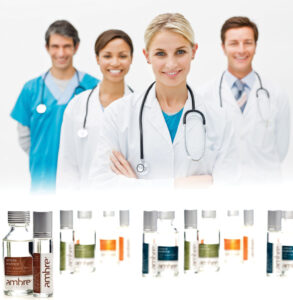 The subjects of health and beauty are near and dear to the hearts of Hoosiers and as many Indiana Minority Business Magazine readers will read in our cover story, several companies and local entrepreneurs have similar beliefs. Both Ambre Ashley-Crockett, owner of Ambre Blends, and Cesar Martinez, president and CEO of MDwise, believe a passion from within must be the motivation behind today's health and beauty companies and advances. Dr. Antoine Leflore of Eskenazi Health, also mentioned in our cover story, works to heal members of the community but also works to address health disparities.
As health care and holistic beauty practices begin taking shape in the Hoosier state, individuals are finding ways to make their own marks on the industry by becoming cosmetologists, barbers, estheticians, nail technicians, doctors and nurses. They train for years to perfect their craft and contribute to the overall wellness of the health and beauty industry. In this issue, readers will find statistics on these specific sectors in Indiana and the nation, discover the newest makeup technology, learn why men are dominating makeup and nursing industries, read where to find organic body products and more.